Management Principles
We will continue our efforts to further fortify our strong reputation as a highly "professional" group of IR support advisors, and provide customers with services needed to raise their corporate and shareholder value, while at the same time increasing the financial knowledge of individual investors.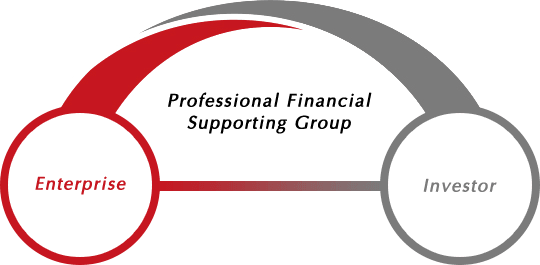 Vision
We seek to strengthen our position as a "Professional Financial Support Group" by providing services critical to the securities market.
In addition we will continue to provide various support services allowing growth companies to lead the Japanese economy by leveraging the functions of the capital markets.
We will also contribute to the healthy asset formation of individual investors by providing new investment opportunities and by eliminating disparities in information.
Mission
Our corporate mission is to contribute to the development of healthy capital markets by acting as a bridge linking companies to investors.
All of our employees are aware of their important role in the development of healthy securities markets, and they maintain a commitment to contributing to society by providing fair and appropriate information to investors.